The Bee Keeper's Daughter
Kingdom of Meridian. Vol 1.
О книге
В 1290 (год н.э.) в Ростове молодой девушке Марии удаётся избежать захвата в плен. Ей предстоит захватывающее путешествие на север по реке Волге, чтобы остаться в безопасности, находясь вдалеке от своих родных. Путь Марии очень опасен. Солдаты неоднократно пытаются захватить её в плен, но ей удаётся сбежать на грузовом судне с незнакомцами. Она открывает для себя новый мир за пределами фермы её отца, познаёт романтические отношения и узнает себя как молодую женщину, сталкивается с приключениями.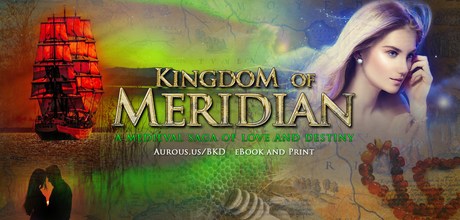 Amazon Reviews
Reposted from Top Amazon Reviews Let me start by saying that I am not a person to read medieval books or novels, but this one captured my attention from the very beginning. The content of the story will keep you reading for hours. In my opinion, it is a well-balanced novel of romance, adventure, history, passion and eroticism. The author has a way of immersing you so deep into the scenes that you'll feel as if you are there, escaping capture, riding in the ship, and watching those intense encounters. The pace of events is just right, and I love how the author played with my expectations, surprising me with a twist just as I thought I had it all figured out. I also enjoyed how Mr. Serei developed the characters in the story; it was as if I was living their life, seeing through their eyes and feeling their emotions as my own. I would recommend this book to anyone. It will take you away on an amazing adventure and drive your imagination to a far away place and time. I cannot wait for the second book; please write faster! -Kindle Edition Reader 5 stars ---- WOW JUST WOW!!!!!! Shian Serei, captivated me on the first chapter. I was hooked. The writer draws you right into this story.The Beekeepers Daughter is vol.1 of five books. The story is taking place in medieval Russia and will take you through a series of tragic events.You will navigate alongside with the heroine experiencing a new world filled with danger, trust, adventure,love, and destiny. What can I say, Serie has written an amazing book. In this story you'll encounter a sizzling tale of passionate affairs with drama, romance and mystery. I am already looking forward to the next book and hope to feel that passion and excitement again. I hope the next book is filled with more steaming HOT scenes! I can't get enough and I cannot wait to see how Maria's story ends!!! I highly recommend this series for anyone looking for a way to warm up a cold night ;) This series is intense. Very well done Mr. Serei!!! -Print Edition Reader - Your Fan Fiction Reads 5 stars ---- All I can say is WOW, AMAZING, One of the best books I had ever read and I read a lot of books. The book has a great mixture of drama, romance, sexual content and suspense. You will not be disappointed by this book. I devoured the entire 500+ page story in 5 days....Just make sure your tablet or phone is fully charged and have your charger handy. You will not be able to stop reading. This is book is THAT GOOD!!! Can't wait for the second book!!!! -iPhone version reader 5 stars