Satan
***
Recently
In the our dear city
Been to sent three
Noble's misters —
The famous
Royal of court —
To defender all
The rich men place.
To keep the laws,
Deals to perish,
To read verdict —
The Chelmsford witches.
The paper with
A wave of pen,
To recognized
Witchcraft them,
An hour is nominating,
And the attorney is predicting
The scaffold
And a fame of world
Street Pamphlet
***
Prince Albert — the youngest son of King Wessex Ethelwulf and Queen Osburh, was born and lived in the royal estate of Vanating shortly before the trial of the Chelmsford witches.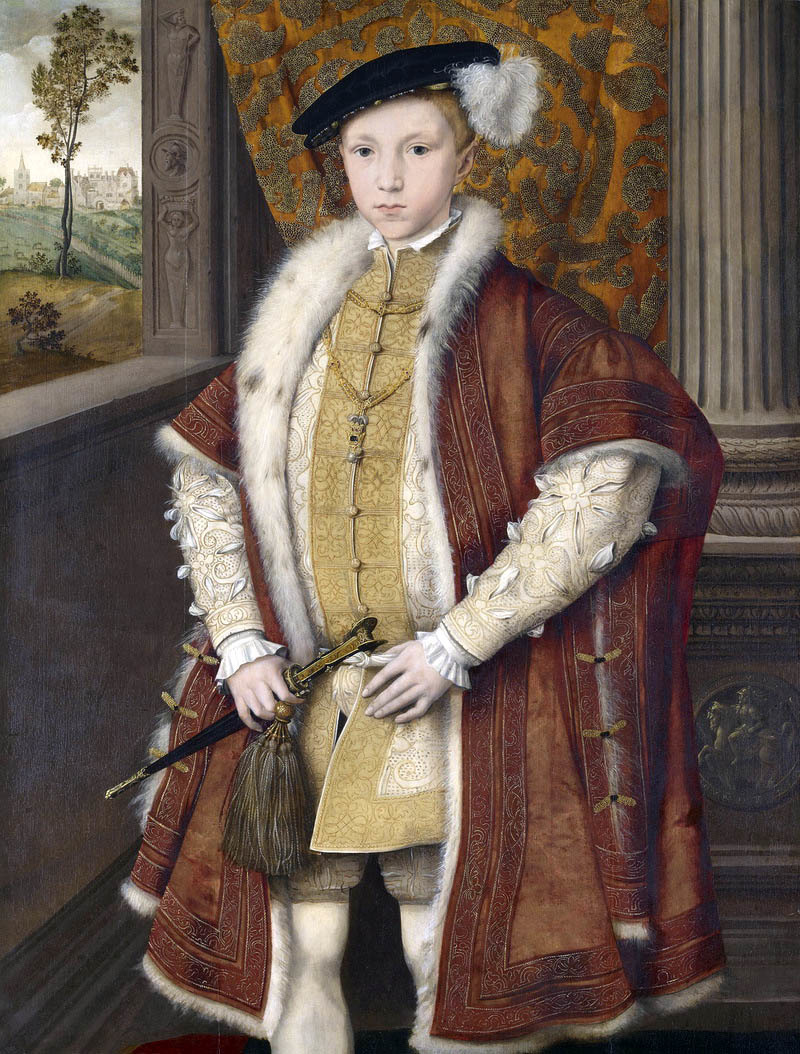 This was the time of the formation of the English state. For the unification of the lands under a single crown, King Ethelwulf put a lot of effort into achieving the power of the country and his people with the help of weapons, diplomacy, and political contrivances. To increase land and income, he even arranged a marriage of his eldest son, Edward, with the daughter of the King of Castile, Eleanor, although he was barely fifteen years old. Young people were allocated land, castles and servants from both Kingdoms, but added a dowry of almost the same size to the bride.
Such an increase power, of King Ethelwulf, certainly, pleased, and now he reasonably hoped, that his younger son Albert also, according to his recommendation, would take himself in wife a worthy bride, who would give the opportunity to expand the boundaries of the Kingdom.
Although Prince Albert was often sick in his early childhood, by the age of fourteen he became a well-developed guy, high and strong. Thanks to home court education, he knew the languages and works of ancient writers, tempered, himself with military exercises and hunting, trying to keep up with his older brother.
What can I say?… The prince was handsome, intelligent, educated. With enthusiasm, he studied the basics of higher mathematics, wrote poetry, rode well on a horse and love fencing. However, to all these virtues he else possessed an indomitable character.
King Ethelwulf was an adherent of sciences. It was not for nothing, that he was nicknamed in the people the "educated". He was education paid in special attention to his children, hired the best teachers for the sons, and personally monitored their progress.
The teacher of the Albert was Hyuuga Gifford the beautiful man, scientist — the philosopher, who in education paid more time, to the spiritual upbringing of a teenager.
The King did not limit his influence on the son only to the teacher-mentor. He, together with the queen, formed the environment of his son. Therefore, the best friend of the Albert was his cousin Henry Alemannisch son of brother of King Richard of Cornwall. Yes and the group of children, who accompanied the prince in his spare time, all consisted of worthy surnames, diligent servants, proven citizens.
***
All the children loved the prince, and he loved them as his future subjects. Among them was a girl name Cecilia — the daughter of a merchant-shopkeeper, – an orphan, whose mother died so suddenly and unexpectedly. The girl had a plausible, attractive appearance. In the status of "maid of the court", she comes to clean up the estate, and did her work diligently and regularly.
Quite a young girl, had a pure soul, a kind heart, and, besides, she was distinguishing by diligence and studiousness. All the rooms in the castle, which she cleaned, always sparkled with cleanliness and order.
The Queen was filling with compassion and sympathy for the girl and did not object, if after the work, she joining and spending time in the prince's company.
Of course, Cecilia was glad of this. The permission for her presence in the retinue of the prince, it perceived as a gift of fate.
Although her small heart was given to the blacksmith Leroy, and for a long time, she knew that being in the circle of gentlemen for her great happiness. The beside these young noble people, she herself is transformed and involuntarily becomes like a real lady.
Cecilia felt this even by the way neighbors and acquaintances began to treat her. After all right says in the proverb: "a man is known by the company he keeps."
Looking at and wiping portraits of the beauties — potential brides of the prince, Cecilia tried to be like them. And not only in the dresses, but also a smile, confidence, cheerfulness, a manner — it is majestic to hold a head and a posture.
But say, is this not enough for a girl — an orphan, which is deprived of parental attention? Be able to teach yourself in the best light — it is worth a lot.
It was worth her gracefully pass by the forge, and people, drew attention to it. First, it was the senior blacksmith Edwin — the father of Leroy, and his assistants, then, at their instigation, the young man himself.
At first, Leroy has been clearly not up to her. All city girls experienced sympathy for the guy. He had no time to pay attention to the daughter of the merchant, even the servant of the King himself. However, he, in the eyes of Cecilia was the real man — broad-shouldered, tall, muscular. Why is not the groom? Thinking about him Cecilia, often, asked God to make her happy.
After all, the Lord Almighty will certainly hear her request and will certainly reward for diligence and studiousness.
The neighbors laughed at her: — "Oh, you are and our modest girl… Well, so, you will be left alone, forever… Who needs your arrogance?… Tell me, please, — impregnable lady…"
Cecilia did not think about loneliness yet, but after all, every word, as wheat abandoned to the ground, under the circumstances, can sprout. While mother was alive, she protected her from evil tongues and told: — Do not listen to all. Everything is in the power of God. Only He gives us love and death.
However, her mother died, her father has to work hard to support his family. After the death of the mother, he led a new wife into the house.
Quincy, this is a name of her stepmother, an outwardly interesting woman — tall and slim. However, if you look at her image critically, then on her face you can see a large number of freckles; large blue eyes have an unusual incision, with a large incline down the face. Nevertheless, this is for an amateur. However, the fact that unambiguously looked unsightly — this is an excessive stoop, with the absence of a neck, and a long big nose on the face.
However, father did not that noticing. He gave his young wife love. Quincy promised to make him happy with heirs. She was regularly led the household. Of course, without her participation Cecilia, alone with father, would not have coped with a great deal of a household, so she tried to help her stepmother and please her.
However, with the entire benevolent attitude, in her own home, the girl already felt herself superfluous. Yes, honestly, she was afraid to be there. As Cecilia began to guess, the stepmother was a witch. She brought with you in the house together with her little belongings, of the huge white cat, which she talked to at night.
Strange people began to come in the house. First, of the Quincy's mother is the old, terrible Gunnilda. After one glance this witch, Cecilia was begun shake. With together women, warlocks began to appear. It was already unpleasant to be in such a house. However, what can her to do?
***
Once, in the first months after the move, to improve relations, Quincy caused Cecilia on a frank conversation. Cecilia has been trusted stepmother, and telling, about her secret love for Leroy.
— "You silly," — Quincy said with a grin, — "you'll wait for all your life until he turns his attention to you, and you are not waiting for it. But everything is easily solved… We need to asking not the God, but his assistant — the Angel."
— "And how can I ask him? "– Cecilia could not restrain herself.
— "So I will teach you… there are people who know the language of the otherworldly world and have access to the Angels."
— "Is not it a sin?" — Cecilia doubted.
— "In this world there are no sinless people… And to say three words for the sake of your love, this not the biggest crime… Let us go to church and pray for it…"
— "What are just three words? — Cecilia laughed, — "And Leroy will pay attention to me and will fall in love of me?"
— "Let not three words, but where like that… Leroy visits our shop every week. Before he comes, we will scatter one grass on the threshold. When he enters, you will ask: — a young man — handsome, is not you afraid that I'll bewitch you?"…
— "Whatever he does not answer, you will reassure him: — do not be afraid, I will not do it."
— "And that's all?"– Cecilia laughed.
— "And that's it," — Quincy assured her.
— "It cannot be."
— "Let, you try…"
Curiosity prevailed.
Usually Leroy came to the shop on a day off — on Sunday before opening. He has been taking a pre-cooked package with food. Therefore, it was not complicated to do what was plan, except for the excitement that felt Cecilia.
Leroy entered the shop, without greeting, fleetingly glanced at the counters and demanded a package.
— "Yes," — Cecilia said shyly, — "he's ready."
She was frightened and timid before the young man, and she forgot all the words. However, Quincy stood nearby and painfully pinched her stepdaughter. Perhaps, from a surprise Cecilia said: — "Oh… young man — handsome, are not you afraid that I'll bewitch you?"
— "You?" — Leroy said mockingly, barely having looked to her the disdainful glance.
Such an indulgent attitude offended and to some extent angered Cecilia, and she told in the same intonation: — "You may not afraid, I will not do it."
Then she turned away from grief.
However, Leroy, taking the package in his hands, did not hurry to left, and, unexpectedly for Cecilia, continued the conversation: — "Are you offended or so scared? If you tell me your name, we will not have anything to fear together…"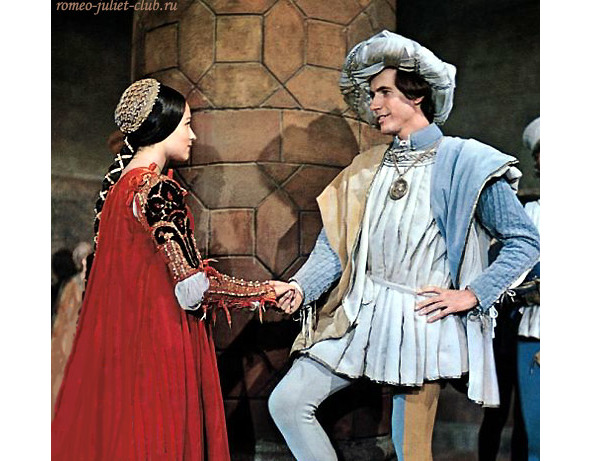 Since then, Leroy has been courting Cecilia, meeting her at the King's estate, and seeing off to the house after work, walking around the city on weekends, and jealous of the company of the young rich. Nevertheless, their relationship with Cecilia evolved somehow strange.
After Cecilia recognized Leroy closer, she no longer felt reverent feelings for him. But the right, she can to compare. Compared with the prince and his entourage, Leroy was an ordinary village ignoramus. The manners of the young man, his behavior and actions, sometimes irritated her. Of course, every time, she explained to him patiently. However, every patience also, it has a limit. His courtship obviously dragged on: he walks, walks, and does not offer marriage. Is it worth it at all to waste your time for him? The time inexorably fled. Everyday, when she went back in the native house, started feeling pain, melancholy and sadness with more power.
No, stepmother was not rude she did not beat stepdaughter. However, for Cecilia, there were enough auras — rough and ignorant, the presence in the house of evil, low-lying people. They are people, who in every movement, in word and half-word; are giving you to understand that you are unnecessary here. They are dooming your soul on the torment and hurt.
— "What, my dear? It walks, is a darling guy, but does not want to take in marriage?" — With an ominous smile, asked the old Gunnilde. — "So it will take place a lifetime, because, the business has to be brought to an end."
Cecilia flushed from head to toe. The grandmother knows that she bewitched Leroy, and Quincy said her, about secret, although they did not agree on any secrets. Simply the girl considered it right, for a decent, educated person — not to transmit to others, what does not concern him. Most likely, Quincy and her mother do not think so, and even, on the contrary, it is their usual norm of behavior, which gives and fosters interest in life.
— "Yes, quit you be modest" — continued Gunnilde. She as if to read her thoughts, — "if you want to achieve something in life, you have to step over your pride. Moreover, each wife should know the soul and thoughts of her husband. Otherwise, there will be no family happiness in the house. You yourself see — he walks, walks, but there is no step towards you, and no action.
Sweetie, I am not force you. You decide for yourself, only when you leave the house, spray, on your hair and face with this water. And when your, а nice guy hugs you, or kisses, just say: –"Heavenly power, he that loves me, becomes my faithful husband.""
In addition, the grandmother handed Cecilia a small bottle of yellow liquid. Do not take her, girl did not dare. Yes, she is not going to fascinate anyone, for the sake of curiosity, will anoint the face and hair.
She has been very painfully and unbearable, every time, return to this house. Therefore, she believed, on her place, any person would be act also. Even if you do not want it, for your own good, you will be to take and smear anything.
Cecilia saw and felt in the King's estate another festive, eventful life, which she had never even dreamed. Home vicious circle oppressed and dominated over her. How could she not envy the prince and his chosen ladies?
***
Princesses, the young girls same the Cecilia, come to the estate with their parents to visit, and at the same time get to know Albert. Parents hoped that the children would have mutual sympathy, which will grow into affection and love. However, the brides of royal blood at such a young age had with a capricious character and in arrogance, in the sharpness of the word prince to Albert did not concede.
Only, perhaps, Eliza — Elizabeth, the daughter of Count Reginald of Wiltshire was feeling warm friendly feelings towards Albert. She was two years younger than the prince was and, as it a child, look his bold antics.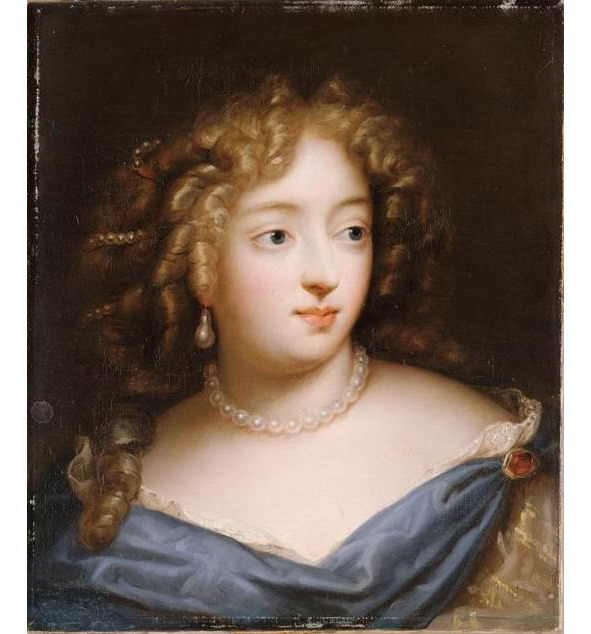 High and thin, with golden hair to her shoulders — Eliza was blink, guiltily her big celestial eyes, and gently smiles. In response to his punctilious remarks and jokes, she responded with a kind smile, and sometimes with a laugh, as if all, that the prince had said did not concern her at all. However, this behavior of Princess Albert was clearly annoying.
When the King once again began think of expanding the boundaries of the Kingdom, he invited his son on the family council in the throne room. In the presence of the Queen, he officially asked of the Albert of the question of marriage and choosing a bride. The Prince responded to the coldly to his father: — "God has not opened a worthy candidate for me yet."
— "And maybe the Lord gave you, but you did not see it? Have not we introduced you to worthy princesses?"
— "Of course, the King, they are wonderful brides. However, they are not mine… I do not like them."
— "Of course, son," — the Queen entered into the conversation, — "love is a wonderful feeling, and in our Kingdom we will always respect your choice, so we do not want to enforce marriage for you and will be not do it. However, you must know and remember that you are not a commoner. This means that the interests of the Kingdom should prevail over your feelings, in choosing your bride you must be guide first by this."
— "Charlotte, Margarita, Anna, Elena, Nest, Elizabeth is there really not one of them that has caused sympathy in your soul?" — The King asked reproachfully. — "In my opinion, they are all wonderful girls-smart, well-mannered, and beautiful — one is better than another."
— "Yeah, especially Elizabeth — long stick with the head 'scarecrow'."
— "And you are daring and disrespectful to people. On the royal son is this not looks like. However, you know, the fate to the arrogant people usually makes it clear and gives a lesson that is comparable with the test. So try to improve yourself, Albert, so as not to expose your life and ours, to deep shocks."
— "Very well, Father, I will try to be a worthy son. Believe me, my heart longs for love, but I cannot find it yet. After all, you yourself know that it must make itself known: as the pain of the heart, the anguish of soul, the sweetness of dreams."
— "Did Gifford teach you this in the lessons?" — The King asked severely.
— "No, not at lessons. When we looked in the evening at the starry sky."
— "And what else did he tell you?"
— "That our fate has already been determined, and what we are destined to go through in life, we cannot escape."
— "All right, I'll talk to Gifford," — the King said sternly.
— "But is not he right?"
— "Right… only to the coveted, destined goal you can walk on the carpet, strewn with flowers. And at the same time, you can all of the life to go to her through obstacles and difficulties… Gifford still has not explained it to you?"
— "Not yet…"
— "That's what I'm going to talk with him about…
Go and think about what, I and your mother wanted to convey to you…"
Soon events followed, which no one could even imagine…
***
The children's favorite entertainment for the prince and all his friendly company was a game of "robbers". The retinue was dividing into two teams. One team was call "robbers", the other was "guards". Limits of the game were limited to the boundaries of the royal estate. The "robbers" ran away and hid, "guards" — they were pursued, and after tracing, they had been to catch and arrest them.
The task of the "robbers" to escape from the persecution and gather all the players, after a certain time, in a place agreed in advance by the team members. After every ten steps, to be able to the ease of the task of the "guards", the "robbers" had to leave the chalk marks in the form of arrows indicating the direction of their further movement. Mandatory tags "robbers" tried to leave unnoticed for the opponents, so that they spent as much time as possible on their search. The teams consisted of usually six people. One team was lead by Prince Albert, his other cousin, Sir Henry.
Cecilia sometimes also took part in the game, when it was necessary to supplement someone's team. Of the assembled guys, Albert and Henry are formed teams by lot. Also by lot, its status was determined.
However, usually, by chance or not, the lot fell on the fact that Albert's team performed the function of "guards", and Cecilia was a member of his team.
From the one who was a member of his team, Albert determined the tactics of persecution. If there were strong players under his command, he could allow the team to be dividing into groups, so that everyone would conduct an independent search. Otherwise, all members of the team carried out a search under the direct supervision of Albert.
Cecilia knew that she was invite to the game for quantity. Only because such are the rules, no successes and special help from her is not expected. The most important thing is not to harm or anger the prince, so she tried, diligently and carefully, to look for the enemy's hidden marks. When she succeeded, and she heard praise from Albert, she was beside herself with happiness.
Once, Cecilia had the good fortune to become a loyal and worthy partner to the prince. On that day, the game was ending, and the Prince's team did not have enough time to complete the search and win. However, Prince Albert was not used to giving up.
There remained two opponents, and they, judging by the arrows, dispersed in different directions. We needed a strong-willed decision. Albert put his hand on Cecilia's shoulder, gently looked into her eyes and asked hopefully in his voice: "– There's no other way, Cecilia… we'll have to split up, you and Regina and Vera will go in search of this arrow, and Patrick and Phil and me — on the other side."
Albert believed whether in the success of the conceived. Cecilia could only guess. However, everyone knew how serious the prince's attitude towards this game was. After all, he always and in everything wanted to be a winner. Vera and Regina — distant relatives of the prince, were younger than Cecilia was. Ten-year-old girls are unlikely to be able to help in such a mobile and gambling game. Therefore, success is completely dependent on her. She really wanted to justify these hopes. After all, when you really want it, our fate does not leave us without support, and gives clues.
Quickly looking for one arrow after another, Cecilia guessed that the enemy, who so boldly to draws them, was confident of his abilities. After all, there is need "robber" not only to discover, it needs to be caught up and touched by hand. Ten-year-old girls cannot keep up with a person like Sir Henry, and will never succeed, so team needed a trick. Soon the arrows led the "guards" to the remote corner of the estate. There was located pond– a place of solitude in the hours of rest, and a winding, well-groomed path led to it. Cecilia realized, and maybe it was a clue from above sky: she asked the princesses, to hide in the bushes and guard the emergence of the "robber". She herself followed the sign of the arrow.
Sir Henry, sitting high on the tree, vigilante viewed the path, but managed to see only Cecilia. This pleased him. There was very little time left until the end of the game. He decided to play with the opponent. To catch up with him, she had no chances, so Henry, scoffing, ran back a few meters, stopped and began to mock: "Are we, the King's guards!? And the fly will not fly, and the mouse will not slip."
Cecilia, of course, it was irritated and hurt. She wanted very much to be worthy of the King, and she persistently pursued the young man. Until, finally, this game is not boring to him.
— "Everything, now, I leave tags for you and retire. To you, Princess," — this, referring to Cecilia, Henry said with a special mockery — "you know, in half an hour I need to be at the appointed place."
He headed along the path to the exit, periodically stopping and drawing on the ground or on trees, conventional arrows. When he stopped, at the turn again and bent down to leave the mark, the two little princesses sneaked out of the hiding place and caught a boastful boy. Henry was at a loss and from this turn of events is depressed and crushed morally. He a glorious knight, and was trapped, when the victory seemed to be so close.
The command of Prince Albert rejoiced. Albert himself, as though not completely, believed in the success, in the game, which he had already lost. He jumped and rejoiced like a simple boy. Of course, he understood that the merit in the success, above all, of his faithful servant Cecilia. He hugged her in joy and kissed her cheek firmly.
At this time, Cecilia a whisper told: — "Heavenly power, he that loves me, becomes my faithful husband."
She could not even explain how it broke out of her lips. Only she it seemed that the prince heard her confession and something like, the arrow of the Cupid wounded his heart. Their eyes met, and Cecilia saw in them tenderness and love…
***
Prince Albert felt the wound in his heart at the same moment. It began flooded with a flood of feelings: exalted and low; burning heart in the jealousy and warmth warming the soul; the dulling the mind and filling with energy and strength, enabling lovers to soar in Heaven.
At first, he did not want to admit that Cecilia's house cleaner was so interesting to him. However in the evening from the window of his room, he saw unwittingly, how she walking away the home. He gave a glance of the gate, near which met her young man — Leroy, and he felt jealous.
In addition, in the night, in bed, before going to sleep, thoughts about Cecilia did not leave him. He remembered her gait, laughter, a look full of faith and devotion, and understood he wanted to always, be with her.
However, it is impossible. Who is she? She is just a servant…
A parents… and not only parents — duty, honor, position and vocation, it all does not allow being next to her. It is necessary, as soon as possible, to get rid of these thoughts.
However, this could not be doing either this night or the next. Everything happened, on the contrary, fantasies and the desire to be close to her, grew stronger every day. Finally, Prince Albert could not stand it and on the meeting with Cecilia confessed his love for her.
Cecilia was amazed at this recognition, although deep in the subconscious she hoped for a miracle. Could water and a few words so have made such a difference in her life?
— "What you, Prince? I really do not know how to behave in such cases. I am not ready for such a confession. It is certainly flattering for me. Nevertheless, we are uneven in status… And besides, I already have a groom."
— "I'll invite your fiancé to a knight's duel… I'll talk with my parents and they will definitely approve of my choice. I will go and tell them about my love and my choice… They are wise people and, of course, will agree to this unequal marriage. In addition, if they do not agree, I will renounce the inheritance, and we will live with you with righteous labors.
Prince Albert, without waiting for Cecilia's answer, hurried to his parents to announce his choice.
***
Cecilia did not tell anyone anything. Returning from work, she was thoughtful. Leroy drew attention to this. Already at the break-up with Cecilia, he told: — "You are somehow not so look today…"
— "What, not that …?" — said Cecilia defiantly.
Leroy, who enjoyed success among the girls, was extremely surprised, with such a disdainful attitude, but restrained his reciprocal rudeness and only said:
— "Perhaps I should not come to you anymore. You have other interests besides me."
Cecilia realized her wrong with the young man and tried to correct her speech. After all, it is still unknown how her relationship with the prince will develop. His unexpected confession turned her head, made her feel like a princess. However, still the courting of a blacksmith is a more real and feasible life event. Let even the sensations flare up to him quickly and imperceptibly evaporate. However, the desire to leave the hated house forced the girl to be pragmatic.
To right: "a bird in the hand is worth two in the bush."
Therefore, she smiled sadly and said gently: — "Well, Leroy, I've been thinking about you all day… I'm a little tired and even could not to sit down and relax in the King's house all day.
Cecilia laughed innocently. She could not explain to herself: why is she doing this? As if, someone was pushing her. All the words and thoughts were not hers, but belonged to some other being that was inside her and directed her actions. However, this one allowed the girl to feel superiority and power over the people close to her.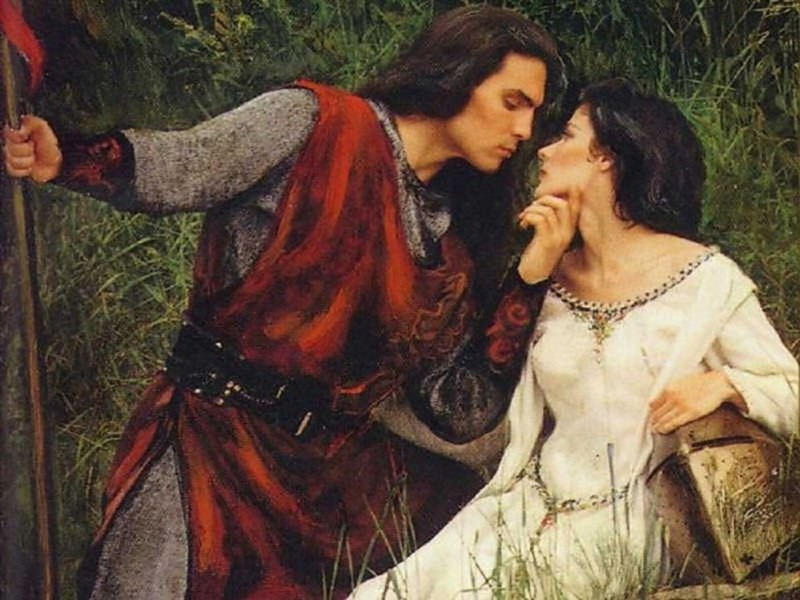 — "Poor thing," — said the blacksmith with a sense of understanding, — "I will not detain you, I am go home and have a good rest. Now, let I will just give you a hug and kiss you."
Leroy tenderly embraced. From the hair of her favorite girl, the scents of meadows and woods smelled of him, from which his head began to spin. He kissed her hair, eyes, and cheeks. He searched for Cecilia's lips with my lips, but he could not find, but he heard, delight and confession:
— "Heavenly power, he that loves me, becomes my faithful husband."
— "Of course," replied the young man, –"you do not even doubt it, I'll be a worthy husband."
— "Well, now, go to home," — Cecilia gently pushed the young man away.
However, he did not want to leave, his eyes burned with love, his chest — filled with desire, and the early stars in the sky instilled confidence and smiled, endowing with dreams and hopes.
— "Go, go…" — with cunning, obviously not inherent in it, Cecilia repeated.
However, these words for Leroy sounded and were hearing by her, like the love call of the Siren. The young man threw his heart out into the abyss of seething emotions, leaving no chance of saving his soul. In his chest, a fire burned, passion prevailed over the mind, and the will that distinguishes a real man was broken.
He, who joking, took possession of the hearts of many beauties, now experienced fear and servility before the girl, unquestioningly fulfilled her instructions.
Leroy only a little longer holding the small hand Cecilia in his hand, and said tenderly: – "Good-bye, my dear …" – and headed towards his house …
***