Female killers: the most ruthless and dangerous. Among them there are loners, and there are those who killed along with their husbands and lovers. They killed children, men and women.
Female serial killers are rare. Exit the comfort zone! Feel the horror and thrill after reading all these terrible stories that happened in reality not so long ago.
Irina Viktorovna Gaydamachuk, Jane Toppan, Carla Homolka, Vera Rentsi, Mary Nou, Marquise de Branneville, Velma Barfield and many others!
Amelia Dyer
Amelia Dyer was fond of poetry and literature, she received an excellent education. She was born Pile Marsh, Bristol (England) in 1838. Her father is a shoemaker, Samuel Hobley, the mother of Sarah Hobley. Amelia was the 5th child in the family.
The family had a good income, they did not know wandering and poverty. But not everything is so cloudless. Mother Amelia suffered from a mental illness after the typhoid epidemic. When Amelia turned thirteen, she died. The girl moved to her aunt in Bristol. And there she went to study in a corsetry workshop. His father died in 1859. The elder brother began to manage their small factory.
In 1861, Amelia Dyer married George Thomas. He was much older than her (60 years). It is fixed that at the wedding, to look in the eyes of others more decently the future spouses lied about their age. The groom has slowed down ten years, and the bride, on the contrary, has added.
Soon Amelia went to study for a nurse, and then work on her specialty. In those days, this profession was considered very profitable. Most of all she liked obstetrics.
Taking illegal births from unmarried women, she kept their dishonesty in secret, and later also took illegitimate children for maintenance.
Ellen Dane — her new girlfriend, taught all the intricacies of such services and beznesa. Later, Ellen Dane hurriedly left the country, as she was already being pursued by the police.
Amelia had a daughter and in the same year her husband passed away. A young woman with a small child found herself in a rather difficult financial situation. But she has already carefully considered the strategy of not dusty earnings.
Outwardly she looked very decent and educated person, provoking unquestioning confidence: a professional nurse, a good young mother, a respectable lady. Women trusted her unhappy illegitimate children.
Amelia arranged a real children's shelter and received 10 pounds for each child and a box of clothes for a year. But the hostess of the institution never loved these children and treated her duties with extreme disdain. She gave them a tincture Godfrey's Cordial or «Mother's Friend» (Mother's Friend). A popular narcotic drug, which in large doses led the babies to complete exhaustion and rapid death.
It looked like this: the children peacefully slept in their cradles, but in fact they were inhibited all life processes. Soon the newborn died. Suspicions are not caused — the children were recognized as not viable, and besides they grew without mother's milk.
If the parents suspected something, they could not turn anywhere, for fear of publicity and shame. Amelia left the rest of the little things for purchase.
The black business of Amelia Dyer flourished for more than ten years. In 1879, she still fell under suspicion of the police because of the high mortality of children and was arrested.
The verdict was unbelievably mild. She was accused only of neglecting her duties and sentenced to hard labor for six months.
Having freed herself, she decided to continue the usual business, but everything went wrong: failure failed due to failure. The governess who gave her the child soon came to visit him and noticed that instead of her child, Amelia slipped her another. To get out Amelia swallowed opium and feigned suicide. Instead of criminal prosecution, she was simply placed in a psychiatric hospital. To deceive the doctors she was helped by childhood with a sick mother.
In 1893, a woman was discharged from a psychiatric clinic, confirming her complete sanity. My own daughter grew up, got married and moved to London. Amelia herself moved to Kensington Road, Reading.
Soon the nurse came to a new level — she stopped using doctors to test the deaths of babies, and began to get rid of the bodies herself.
The next victim was the daughter of the barmaid Evelina Marmont. She believed Dyer and gave her child, for which she was very worried. She did not see her daughter anymore. The corpse of the newborn was discovered by a fisherman in the Thames in March 1896. He took the corpse to the police station. Then the investigation went to Amelia.
Amelia Dyer was arrested. Also, her daughter and her son-in-law were charged.
The trial began on May 22, 1896 and ended in a death sentence. Amelia Dyer was accused of a colossal number of deaths. She killed more than 400 children.
The woman was hanged in the Newgate prison on June 10, 1896 at 9 am.
The last words of the serial child killer were: «I have nothing to say to you'.
In Victorian England, she is considered the champion among female maniacs. And spiritually her crimes are the most heartless, eerie, ruthless and shocking in the history of mankind.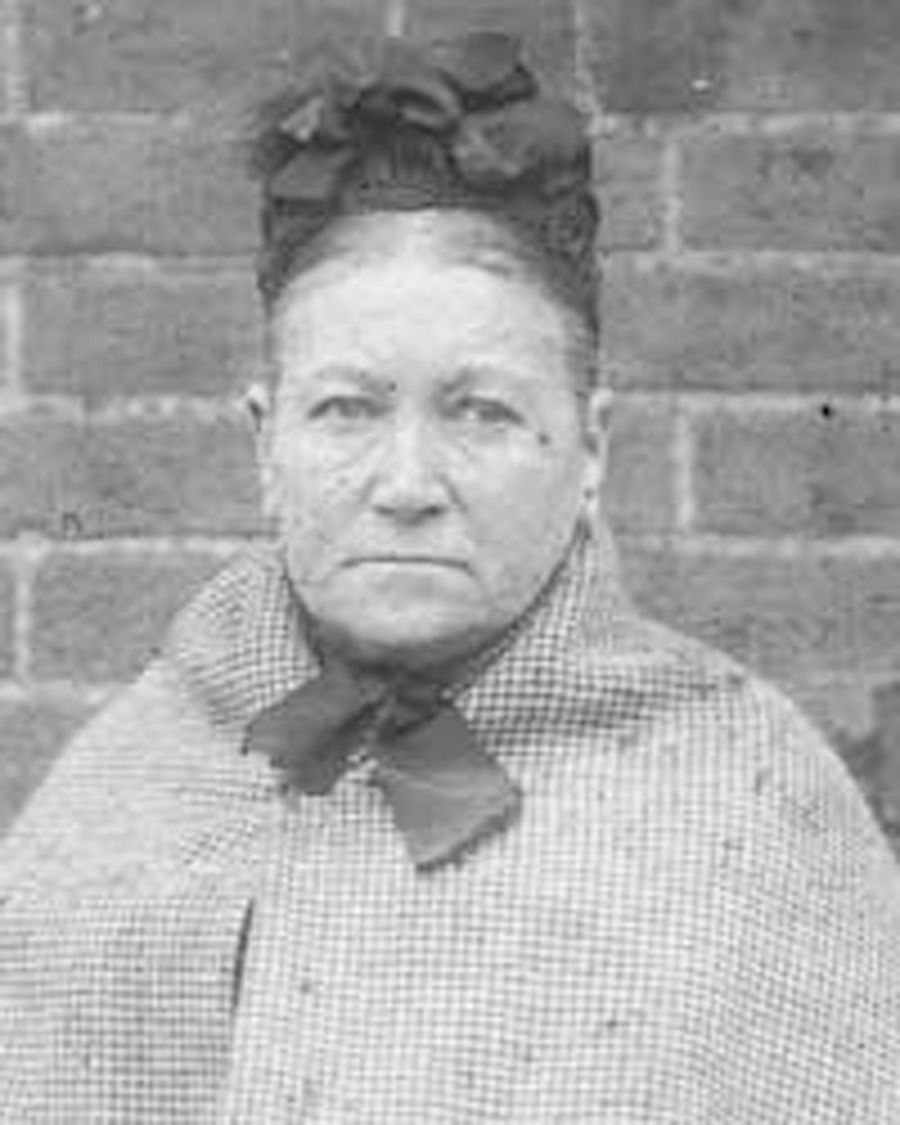 Amy Duggan Archer-Gilligan
Amy Duggan Archer-Gilligan owned a nursing home in Windsor, Connecticut. She was even given the nickname «Sister».
She used the poison — her victims are at least five people. Mostly the guests of her nursing home.
Amy Duggan is suspected of more murders — in fact, the institution recorded 48 deaths.
Amy was born in October 1868. Her parents: James Duggan and Mary Kennedy. The homeland is Milton, Connecticut. In their family, ten children grew up and she was the eighth child. Amy Duggan worked as a teacher for a long time.
In 1897, she married James Archer. In the same year, they had a daughter — Mary J. Archer.
Then the spouses began to work as nurses. They were hired for the wealthy widower John Seymour.
The Archers settled in his house in Newington in Connecticut. Seymour died in 1904, and his successors converted the estate into a nursing home and allowed the Archers to stay.
The couple looked after the wealthy elderly for their payment. They rented a house from Seymour's heirs. The nursing home was named «Amy's Nursing Home». In 1907 the relatives of Seymour sold the building.
The Archers bought a new house in Windsor and opened a nursing home there. In 1910, James Archer unexpectedly died. The official cause of his death was renal failure.
Amy received insurance for her husband. In 1913, Amy married her second wife, Michael Gilligan, a widower with four older children.
He was a wealthy man. But he died on February 20, 1914, from dyspepsia. According to the will, Amy passed all the property.
In the interval from 1907 to 1916 in the house of Archer 60 funerals happened. Relatives of her guests began to suspect her, seeing how fast the old people were dying. Only from 1907 to 1910 twelve people died, 48 died in the next six years.
Franklin Andrews died, which was definitely healthy. In the morning of May 29, 1914 he was engaged in gardening, during the day his situation clearly worsened, and in the evening he died, allegedly from a stomach ulcer. Franklin's sister, Nellie Pearce, inherited her brother's private acts and found out: Archer-Gilligan was pulling finances from Andrews.
All the guests of the house Amy died shortly after they handed her a decent amount of money. Death continued, and Nellie informed the district attorney about this, but he did not attach special significance to these events. Pierce published a shocking story in The Hartford Courant. One of the first articles under the general name «Factory of Doom» was published on May 9, 1916, and a few months later the police seriously undertook the investigation of this case. The investigation lasted about a year and the result was fascinating.
The remains of Michael Gilligan, Franklin Andrews and three other guests were exhumed. All 5 were poisoned with either arsenic or strychnine. Local traders said that Amy bought a huge amount of poison, supposedly, «to poison the rats,» and the testament of Michael Gilligan was a careless forgery, which was written by the woman herself. Archer-Gilligan was detained and convicted of killing five people, but her lawyer got accusations only for the murder of Andrews.