Paths of optimization of operation of tube-type furnaces ORF
After 20 years of exploitation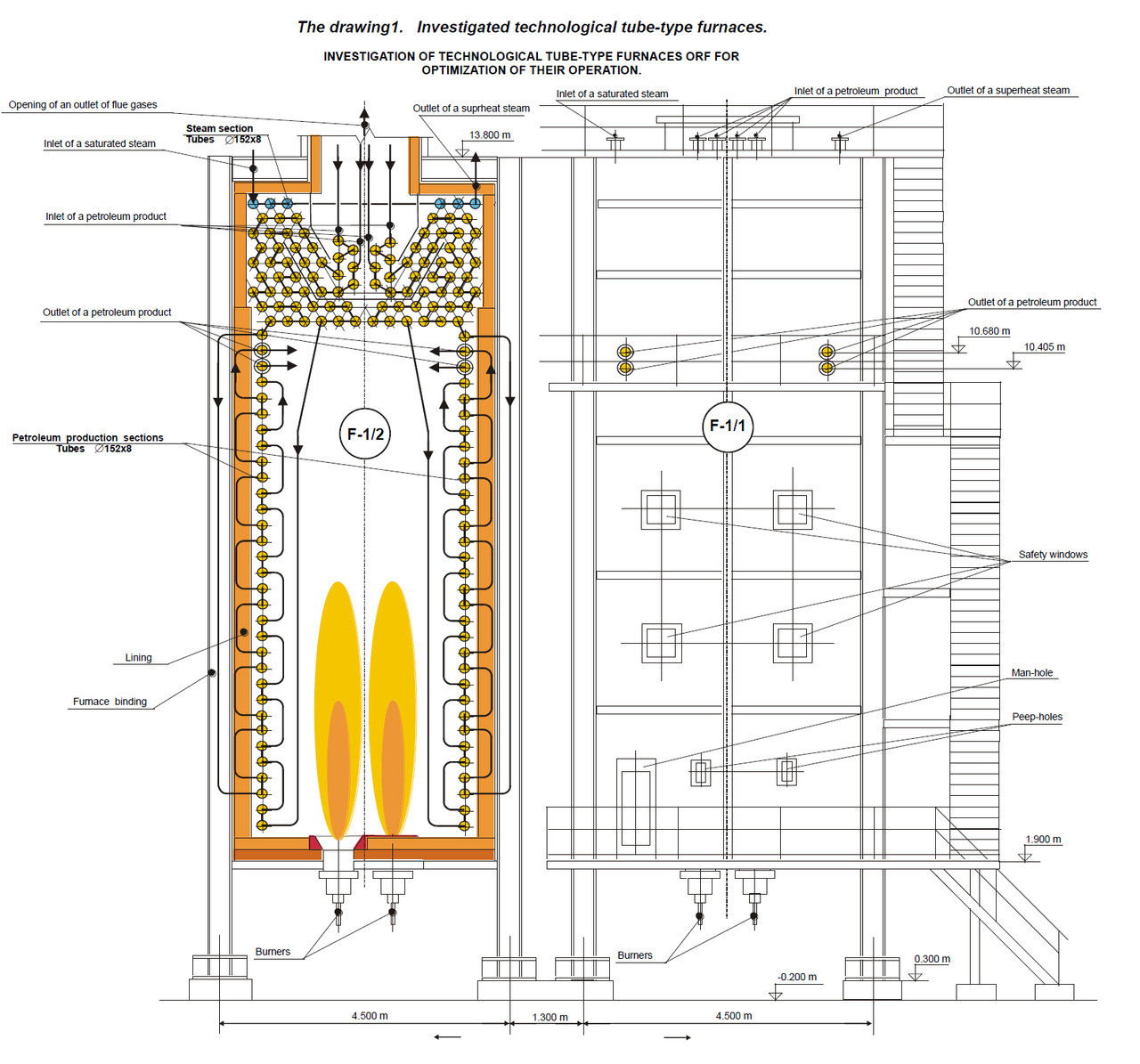 Oil refining industry — one of the most power-intensive branches. The tube-type furnaces on Oil Refining Factory (ORF) are main customers of energy as gaseous and liquid fuel, therefore keeping up of a high level of profitability of their operation, that is coefficient of performance (COP), is defining for economics of all oil-refining complexes. Envisioning during designing tube-type furnaces most progressive at present engineering decisions, the designers provide maximum accessible COP. However on-stream furnaces with current of time there is an intellectual aging of designer solutions, physical wear of constructions; in result the operation furnace is degraded, is sharply slashed her (it) COP. The practice of exploitation of tube-type furnaces is frequently directional, first of all, on obtaining of finite technological result, i.e. heating of the determined bulk of raw up to placed (installed) temperature. Amount of combustible expended at it, quite often remain behind frameworks of concerns of producing peoples, as frequently combustible incinerated in furnace, are the own products of waste-handling.
Therefore problem of rise of performance working technological furnaces is rather actual. The maiden and major stage in this direction, as demonstrates expertise, is the conducting comprehensive Investigation of tube-type furnaces and mining of a complex of measures, which one should be produced (worked out) ground such Investigation.
In 1997—1998 years were held all-up Investigations of tube-type furnaces of a vertical — torch type two plants ELOU-AVT-6. These plants were constructed at the end of 70 and kickoff 80 years on the Baku factories and have received the greatest propagation in territory former USSR. The furnaces manufactured in Germany by the corporation Grimma.
The Investigations were spent within the framework of the program TACIS, generated (set up) by the European Union for CIS. The operations on Investigation of furnaces were spent together with the specialists of the company Stork Engineers and Contractors B.V. (Holland — Germany).
The results the Investigations, held in November, 1998 on ELOU-AVT-6 of a factory "AZERNEFTJAG" are most interesting. By results of the Investigation was exhausted the Report, the brief withdrawals from which one are resulted below. The deductions and the sentences of the Report can interest scientifically — a technical public and serve as a manual for optimization of operation furnaces and their reconstruction.