I consecrate this book to my students, who were tested and taught telepathy by me
Is it really possible to learn how to telepath in just 10 minutes?
There is one thing I learnt after studying telepathy for more than forty years. Almost anyone can learn it. Things, which one needs for this, are the real wish, attention, and confidence in success.
V.I. Zhiglov
It shall not take too much time for you to read this book through, and to understand basic methodologies needed to discover some specific extrasensory abilities in oneself. Yet, opening telepathy communication channels in a human, provided the methodologies described here are already learned and used properly, takes a few minutes. Well, let us have everything described in the proper order, from the beginning.
Having graduated from a university, I had my military service as a military medic, from 1973 until 1974, and it is there and then, that I started my very first experiments to study this phenomenon in my patients. However, in the beginning, it always took much time for me, weeks or even months, to teach someone the telepathy. Not always the positive result was achieved. Yet, as the methodology improved with the time, the results were becoming more and more promising.
Now, after more than forty years of studying telepathy I am certain almost anyone can learn it, and the things that one needs to learn telepathy are the wish, attention, belief in success.
For eight years, between 2007 and 2015, I ruled the community of Esoterica-369. Those were the years, when multiple participants of our community passed my tests and were taught telepathy by me, and they achieved positive results in short time, some even in dozens of minutes.
At the final stage of teaching, they were offered to see, and describe in details, a painting in my flat, they all were far away from, sometimes thousands miles away. Next, a photo of the painting was demonstrated to surprise one with close similarity to what each of them had just described as their telepathic image.
The chapters of the book, which follow, do comprise the feedback from some individuals, who were tested and taught telepathy by me, in accordance with the methodology that I developed.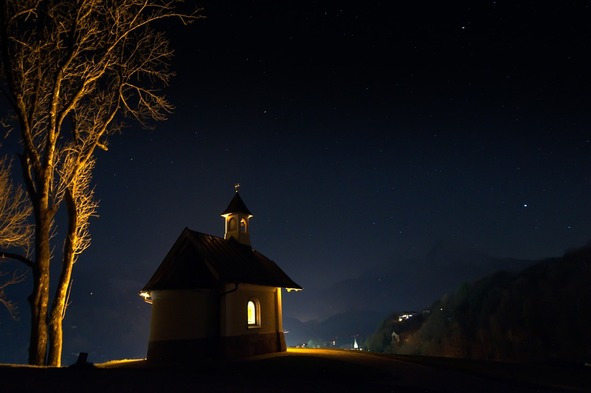 What is telepathy?
The term of telepathy is a combination of the two ancient Greek words: τῆλε, tele, meaning "distant", and πάθος, pathos, or — patheia, meaning "feeling, perception, passion, affliction, experience". As a matter of fact, it means the ability of a brain to transfer its thoughts, images, colors, feelings, tastes and odors, its psychic and emotional status, or even entire paintings, to another brain or another organism at any distance, without using any communication means that the modern science is aware of.
Frederic W. H. Myers, a founder of the Society for Psychical Research in Great Britain, was the first to use this word back in 1882. He carried out experiments on transferring thoughts elsewhere. Later on, other researchers carried out similar experiments in many countries of Asia, Europe, USA and USSR.
The belief in telepathy has its roots in ancient times. Unknown, strange phenomena, impossible to explain or even understand, always attracted people. In the eyes of an individual, "phenomena" means any events missing scientific approach to studying, but should the subject matter be beyond the explainable, then it was considered paranormal.
Telepathy is mentioned in works of ancient philosophers, scientists and even religious figures, who took their prayer for an act of communication with God by means of transmitting thoughts far beyond, and receiving the corresponding information.
Foresight and future prediction phenomenon may also be listed therewith, being still unexplainable, though one is aware of amazing prophecies by prophets from the Bible, as well as by such historical figures as Nostradamus, Wolf Messing, Vanga and many others, including those living in our time.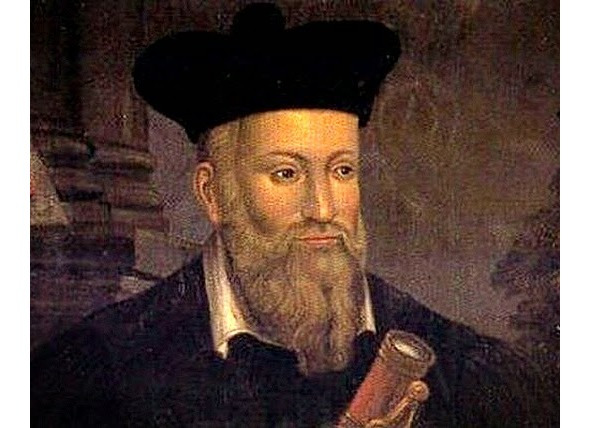 One would hardly doubt that intuition often helps us in life and make important decisions affecting our own future and the future of loved ones. Fewer would ever think intuition and telepathy are two sides of the same coin; in one case you share thoughts with another individual at a distance, in another case you align your thoughts with the Uniform Information Field or the Mind of the Universe.
Telepathy exists; it is now an axiom for any person in good mind. For example, a mother feels her child well even at a distance, and feels all positive or negative emotions of the child. Yet, it is still unclear, what exactly is the nature of those impulses that transfer the thoughts.
Initially, scientists suggested that transmitting telepathic signals might be based on weak radio waves generated by a human brain. Further studies, however, nixed such a suggestion.
For example, literary source available for public reported about successful experiments on transmitting telepathic information by participants inside a submarine deep underwater, and far from the submarine's base.
Ordinary radio waves may be incapable of penetrating water even a few centimeters deep. Anyway, the submarine was more than one hundred meters below the water surface, hundreds of miles from a shore, yet this all did not prevent transmitting telepathic information.
Later, similar experiments on telepathy were carried out with a group of speleologists, who were for a long time inside a cave, where no radio waves could penetrate.
In 1971, American newspapers reported about a successful telepathy session with an astronaut onboard Appolo-14.
In USSR, V.M. Bekhterev, P.P. Lazarev, G.A. Kozhevnikov, and others studied telepathy. Later on, there were multiple laboratory experiments with individuals who claimed they possessed extrasensory abilities, such as Ninel Kulagina and Wolf Messing.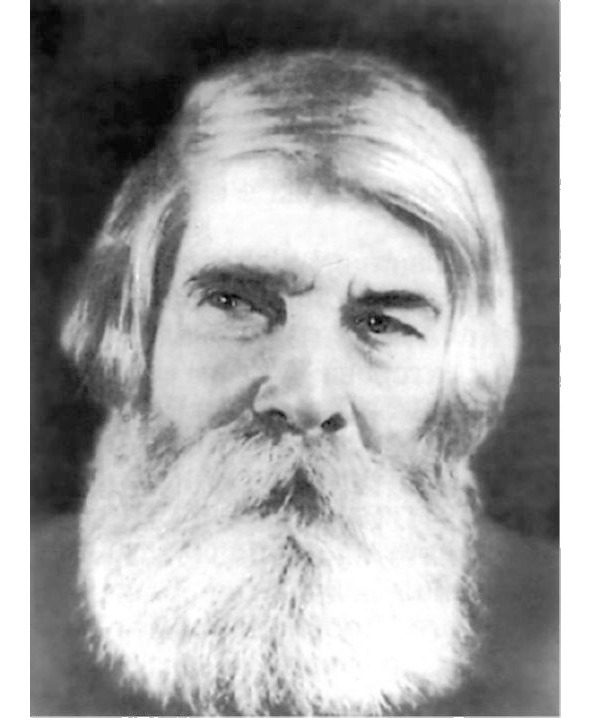 Scientists concluded telepathy knows no obstacles such as distance or isolation of any kind. Telepathic information overcomes any material obstacles.
Based on earlier studies, one may conclude that telepathic communication may successfully be established with future Moon expedition participants, even those who would be on the opposite side of the Moon, and even with participants of future interplanetary journeys within the Solar system, and even beyond it.
Also, I used to communicate telepathically with people from different lands, including those living on the opposite side of our planet, with former citizen of this country living now in America; furthermore, their remote location did not affect the communication quality anyhow.
For the purpose of control in real time, ordinary telephony and the Skype were also engaged during the remote testing for telepathic abilities.
It turned out, that virtually any individual might learn uncomplicated esoteric methodologies related to physiological transformation of one's body and the following entrance to the Astral World. Surprisingly, the individual would start understanding it is in the Astral World, where one could fuse with any other person of the material world, regardless where the other person is located, to share disparate information and transmitting, at any distance, not only one's thoughts, but also emotions, tastes and odors, visual images, including specific form of material objects, their generalized temperature characteristics, various colors, and even paintings.
In addition, the human mind would then open channels for information exchange as for a specific material object development in time, i.e. on its past, present and future.
Examples of telepathic communication
This chapter comprises some examples of telepathic communication, as described in various literary sources from the reference list at the end of the book.
There are two types of telepathy: spontaneous, emerging spontaneously in everyday life, and experimental, invoked in those undergoing dedicated experiments.
People may demonstrate telepathic state spontaneously, when a person is in a dangerous situation causing fear, pain, or, alternatively, feeling great joy or meditating deep in a prayer.
Spontaneous telepathy has been known since the ancient time. It was also described in fiction literature ("Olesja" by L. Kuprin, "Die Brüder Lautensack" by Lion Feuchtwanger, "Jean-Christophe" by Romain Rolland and other similar literal works), many of which became the basis for multiple oral interpretations.
Listed among the most famous telepathic communications is the case, which took place on the day September 9th, 1848, with one high-rank military man. Being severely wounded, he thought that was the end of his days, he asked to have a ring removed from his finger and given to his wife, who was 150 miles away from the battlefield. The latter then stated, that she was half-dreaming, when she clearly saw her husband brought away from the battlefield saying "Please, take this ring and give it to my wife". Both parties later documentarily confirmed the event.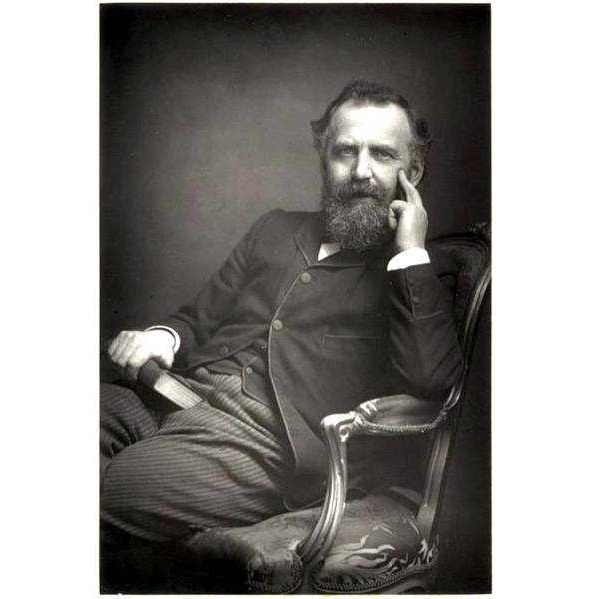 William Thomas Stead, a second-sighted person from the Great Britain, by means of the automated writing, was able to receive telepathic messages from other people he knew. Once, as he was thinking of one his friends, a female, he unwillingly wrote the following words on a paper sheet: "I am very sorry to tell you I have had a very painful experience, of which I am almost ashamed to speak. I left Haslemere at 2:27 p.m. in a second-class carriage, in which there were two ladies and one gentleman. When the train stopped at Godalming the ladies got out, and I was left alone with the man. After the train started he left his seat and came close to me. I was alarmed and repelled him. He refused to go away, and tried to kiss me. I was furious. We had a struggle. I seized his umbrella and struck him, but it broke, and I was beginning to fear that he would master me, when the train began to slow up before arriving at Guilford Station. He got frightened, let go of me, and before the train reached the platform he jumped out and ran away. I was very much upset. But I have the umbrella."
William Thomas Stead sent his secretary up with a note saying merely he was very sorry to hear what had happened, and added, "Be sure and bring the man's umbrella on Wednesday." She wrote in reply, "I am very sorry you know anything about it. I had made up my mind to tell nobody".
The woman's decisiveness not to tell anyone about the incident, witnesses in favor the assumption, that not only the telepathic message may be subconscious, but it may be in direct contradiction with the intentions of the mind.
The phenomenon of telepathy exists not only in the human society. Among the most remarkable may be the example of telepathic communication between a human and an animal, which was described by Sir Henry Rider Haggard, in Journal of S.P.R., in October 1904. It was the night of July 7th, 1904, when Missis Haggard, his wife, heard her husband was making strange sounds, as if he had been a wounded beast. After he woke up, Sir Henry Rider Haggard told her about his dream, when he felt some sore feeling of oppression as of asphyxiation. He mentioned also he saw the world through the eyes of his dog.
"I dreamed that a black retriever dog, a most amiable and intelligent beast named Bob, which was the property of my eldest daughter, was lying on its side among brushwood, or rough growth of some sort, by water. My own personality in some mysterious way seemed to me to be arising from the body of the dog, which I knew quite surely to be Bob and no other, so much so that my head was against his head, which was lifted up at an unnatural angle. In my vision, the dog was trying to speak to me in words, and, failing, transmitted to me mind in an undefined fashion the knowledge that it was dying".
Four days later, the Haggards' dog was really found dead lying in water with the skull crushed and legs broken. A train hit him and threw him into the water. A collar with blood traces was found on a bridge the next morning after the owner had his weird dream.
In his book "How Animals Talk" William J. Long described multiple cases of telepathic communication among beasts, in particular, in a horde of wolves, where wolf cubs obey silent signals emitted by their mother.
In the middle of the XX century, when popular press was highlighting the theme of "paranormal phenomena", Zener cards were widely used as a method for testing extrasensory perception.
In Nazi Germany, there was the department of "SS Ahnenerbe", which specialized not only in occultism, but also it studied telepathy and searching for knowledge via telepathy. There are documented facts that Nazi psychics used their extrasensory perception methodologies to obtain some specific technical information from extraterrestrials, and the information was later used to develop new weapons.
Alice Ann Bailey wrote in her book "Telepathy and the Etheric Vehicle", that there are two laws governing telepathic communication: "The first law is: The power to communicate is to be found in the very nature of substance itself. It lies potentially within the ether, and the significance of telepathy is to be found in the word omnipresence. The second law is: The interplay of many minds produces a unity of thought which is powerful enough to be recognized by the brain". Here we have a law governing a subjective activity and another law governing objective manifestation". The understanding of the first law produces results in the mind or mental body. The understanding of the second law produces results in a lesser receiving station, the brain". The center that the psychics work through is the solar plexus. Therefore, the communication line extends from one solar plexus to another one. Such is the instinctive telepathy, which in any case relates to feeling. It inevitably involves a sort of radiation from a solar plexus, which in the beast world acts as an instinctive brain. The telepathic communication of this type definitely characterizes the brute body of a human, and the best illustration of such telepathic communication is the communication between a mother and her child. The second type of telepathic communications relates to those from one mind to another mind; it is this specific form of communication, which undergoes nowadays the most thorough study possible. This second form may be found only in people of mental type, and with the more emotions, feelings, and strong desires are eliminated, the more preciously it works. A strong enough wish to succeed in telepathic functioning and a fear of failure both are the shortest path to the failure. Just like anywhere else, being unbound to the result and the "never mind" attitude are of real help.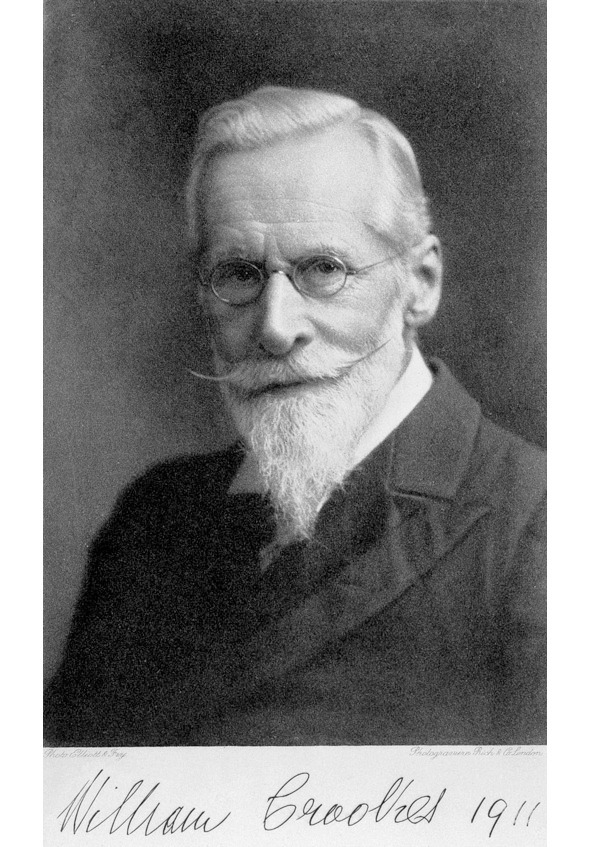 Addressing the subject of telepathy, one has to realize that the ether body of any form of nature is a part of the substantial form of The God Himself, not any dense physical shape, but the one that esotericists consider the formalizing substance. We say "God" to express the Uniform Life that gives life to any object on the external objective plane. Therefore, etheric, or energetic body of each human being is a part of the etheric body of the planet itself, thus, of the Solar system, too. It is through this that any individual is fundamentally associated with any other, small or large, expression of the Devine Life. The etheric body function is to receive energetic pulses and to be activated by those pulses, or the streams of forces from one or another source. The etheric body is nothing else but energy. It consists of the tiniest flows of energy, linked to the emotional and the mental bodies and the soul, coordinated therewith. Those streams of energy, in turn, influence the physical body, activating it in one or another manner, in accordance with nature and the power of the energy of such type that is capable of controlling the etheric body at any time.
One popular theory, which was expected to explain the phenomenon of telepathy, was so called "wave theory". Sir William Crookes was an adherent of this theory, which postulated the existence of some "etheric waves" with low amplitude and with the frequency exceeding the frequency of γ-rays, and which, having "penetrated" a human brain, were capable of drawing an image in the recipient's brain that would be similar to the original image.
Their opponents argued waves fade away proportionally to the inverse square of the distance, whereas a telepathic image might still be bright regardless the distance in between.
Sigmund Freud offered several other hypotheses regarding the possibilities of thought direct transmission from one individual to another. He believed telepathy was rudimentary means of communication among people and considered telepathy a direct path towards the depth of the subconscious.
Nonetheless, despite multiple demonstrations of this phenomenon, the majority of scientists believe telepathy is fundamentally impossible, adding telepathy studies to the list of pseudoscientific activities.
What makes all those scientists so reluctant about telepathy? The answer is simple — before studying telepathy, one has to learn special methodologies to make certain of its existence on oneself.
Many modern scientists neglect this rule and try using advanced and even more advanced highly sensitive technical tools to record telepathic signal transmission. However, in most cases they do not succeed.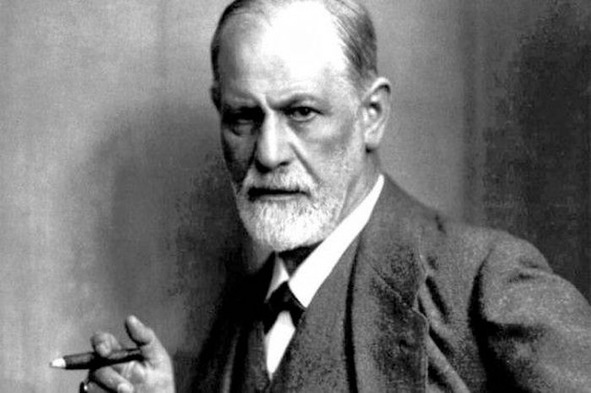 Apparently, the human brain, as well the brain of other biological creatures, possesses unique abilities to produce, transmit and receive at any distance some pulses, which science is currently unaware of, and which are capable of overcoming any obstacles without loss, including deep water, deep underground and even massive lead walls.
Modern physicists know only one particle, which is able to pass through such obstacles, and the particle is named neutrino.
I addressed the subject in "Vedic Origins of Qabalah", (published by Ridero in 2016), where I mentioned multiple facts witnessing that it is neutrino, which initiates the gravitational field of the Universe.
If future studies confirm neutrino particles may be information carriers, then some hypothetic info-gravitational Field of the Universe created by those elementary particles becomes possible.
Obviously, we still know too little about biological structure of our bodies, which are capable of producing such biological pulses to be transferred elsewhere at any distance, and, provided our organism was properly activated physiologically and tuned, of receiving such pulses.
Meanwhile, formally documented are multiple scientific experiments on possibility of controlling telepathically some processes in quantum world by both individual and united group mind.
Future researchers still have to discover much interesting in this area.
Examples of controlling technical devices via thought
Let us discuss some achievements of modern scientists in creating technical devices capable of interacting with human thoughts. Mass media reported about a device that made transmitting thoughts at a distance possible. The invention, which is called a mental typewriter, attracted everyone's attention during the exhibition devoted to new achievements in electronics, which was in Hannover recently.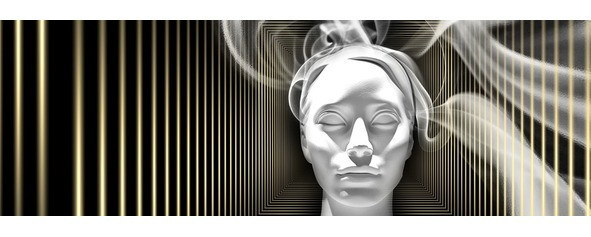 Klaus Robert Mueller and Gabriel Curio from Fraunhofer FIRST with colleagues, in cooperation with physicians from The Charité — Universitätsmedizin Berlin, have for a long time been developing the system of Brain-Computer Interface. They are convinced, that should a computer controlled by a thought be ever created, this would allow people, unable to move properly, to communicate with the outside world and to serve themselves.
Even if an individual became ill or was injured, and cannot move at all any more, his or her brain still works. The brain produces electric signals, which might be recorded, also remotely.
This is exactly what the operation of the new device is based upon. 128 sensors are attached to the head of the operator, and there is a computer display in front of the operator, with two groups of letters by the lateral sides on the display screen. The device, which is capable of transmitting thoughts at a distance, is capable of recognizing letters in three stages. The operator selects one or another group of letters, with the dedicated software filtering out electrical signals appearing during the selection. The selected group then remains onscreen, while second group is removed from the screen by the computer. As the group of letters is getting smaller and smaller, it does not take long, before the operator makes the cursor approach the necessary letter by thought. This selected letter is then input into the dedicated line.
Currently, it takes 5 to 10 minutes to compose a short phrase. The system is capable of self-training, it recognize signal patterns individually for a particular person.
Such studies are carried out both in Russia and in USA. Developers from the Institute of Higher Nervous Activity and Neurophysiology of RAS (IHNA&NPh RAS), led by Igor Shevelev, the member of the Academy of Sciences, the head of the laboratory of sensory systems physiology, obtained similar result, and their operators tested succeed in composing words, consisting of three or four letters, via thoughts.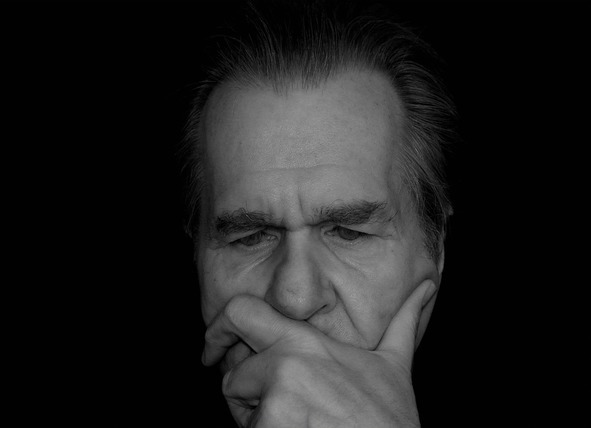 I am convinced joining together the fragments of knowledge about spiritual and material world is very promising. Not only this gives a chance for better understanding the way our material world, with the Spiritual Worlds surrounding it, are structured, but this might also allow creating new and unique methodologies of understanding the interaction between all those Worlds. It is not impossible that such methodologies might later be implemented in particular direction of science, and even further, in technologies, which would be based thereon, something currently unthinkable for our civilization at present stage.
Obviously, time might bring possibilities for creating specific biotechnical devices capable of being telepathically tuned on particular biological objects to obtain miscellaneous information from them. The future, which is even more remote from us, might prove experimentally the possibility of interacting with the Uniform Information Field of the Universe.
It certainly will take long time, but the right route must be selected already now, to be able to follow the route with greater success. Above all, on our way to uniting the knowledge about Spiritual Worlds and about the material world, we have to focus on the Astral World, which a human might understand and study already now, and which is the World with laws that are very different from those in our material world.
We are going to pay more attention to principal differences between the material world and Spiritual Worlds later in this book.
Studying telepathy in mice and sea turtles
We are starting a new story with a reminder for our readers, that telepathy means the ability to transmit thoughts to a remote location.
Whether or not telepathy exists in people is the battleground for some scientists up to now. Most probably, untrained people demonstrate telepathy only in extreme situations, when, for example, a loved one meets his doom far from home. Time to time, telepathy is encountered among those, who are specially trained for reading thoughts of others remotely.