I Go to Bed
(Bedtime Stories for the very young, and not only for them)
To Parents from the Author
Dear parents, tell me do you remember your child fears? They are Brownie under the bed or behind the cupboard, "babayka" in the shed or a dark room of your apartment.
The world of a young child is so huge and so strange and it is full of different kinds of fears. We think that many of them stay in this wonderful and romantic world of childhood forever. Having become adult we start recollect our child fears with humor and irony. We don't feel close mutual relations between them and our vital psychological problems that have unfortunately appeared in our grown up life. Most psychological complex, different kinds of nervous disorders originate from the unsolved child problems. Many of which are connected especially with the presence of their child fears. The invincible fears of a child move into his adult life and correct the actions of a mature man subconsciously.
Starting the series of the books titled "I'm not Scared", I follow the aim to help your children overcome their first and most common child fears. I'd like to lay thinking ability into their forming consciousness and it means to form their behavior which will help them overcome the same problems in the future independently.
The purpose of this book is to create the atmosphere of peace and fairy-tale in the child's bedroom where according to my experience most child fears are concentrated. Quiet sleep is healthy psychics.
Help your children find their way into the world of happiness and tranquility, to the world of joy and health.
Sincerely, Michael Turunovsky
A Girl and a Cot
"Well, it looks not bad!" — said a furniture master having completed his work." I think children should like it." — continued he looking at the cot in the middle of his studio which he had just made.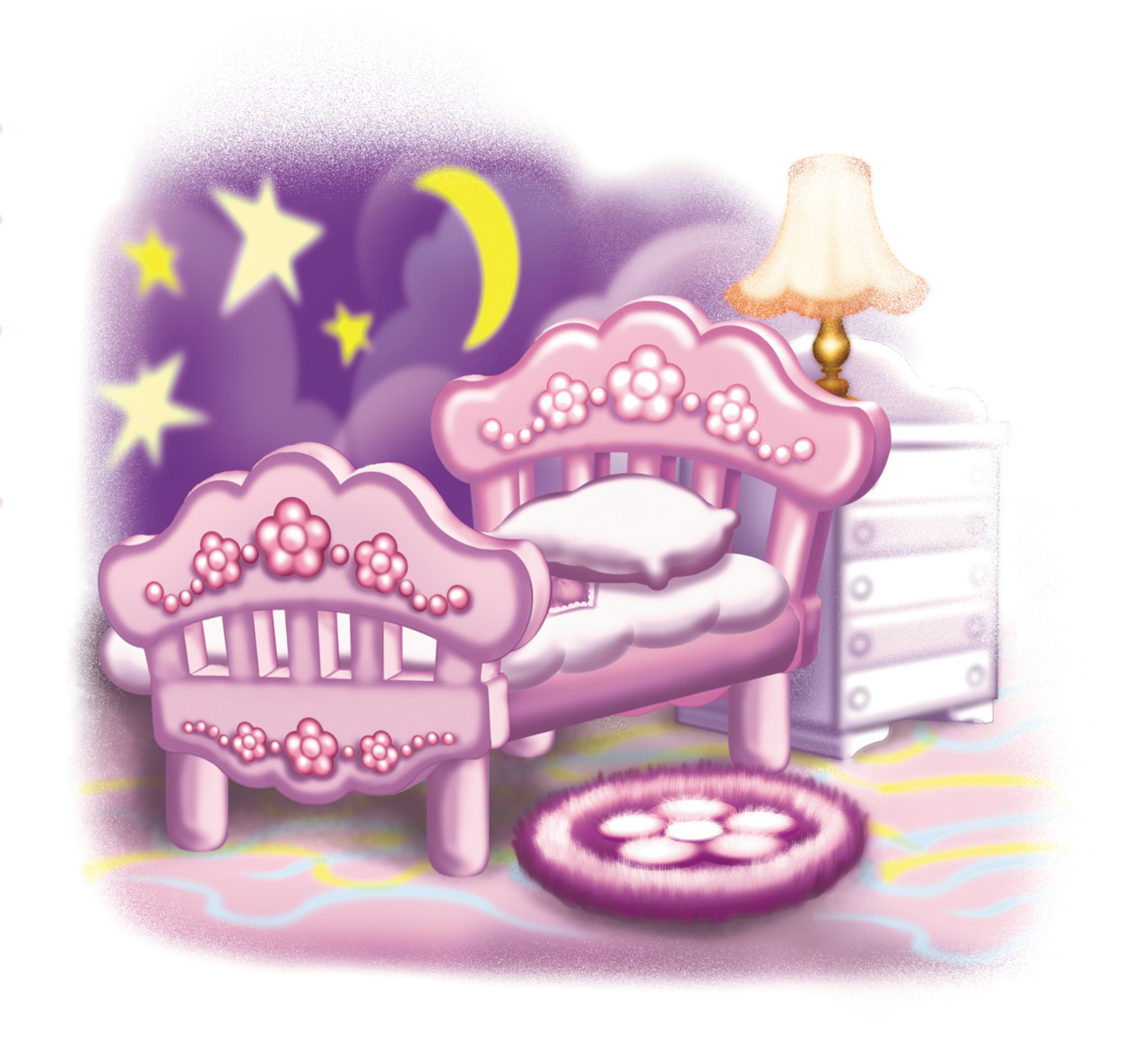 I must say that the cot was really wonderful. Freshly painted, it sparkled charmingly in the light. A new soft mattress was ready to embrace a child. It appealed: "Well, come to me, quickly and have a rest!"
Next day the cot was placed in a furniture store. A little girl came there with her parents to buy a new cot for her.
"I want this one, this one!" yelled she at once, pointing exactly at that cot.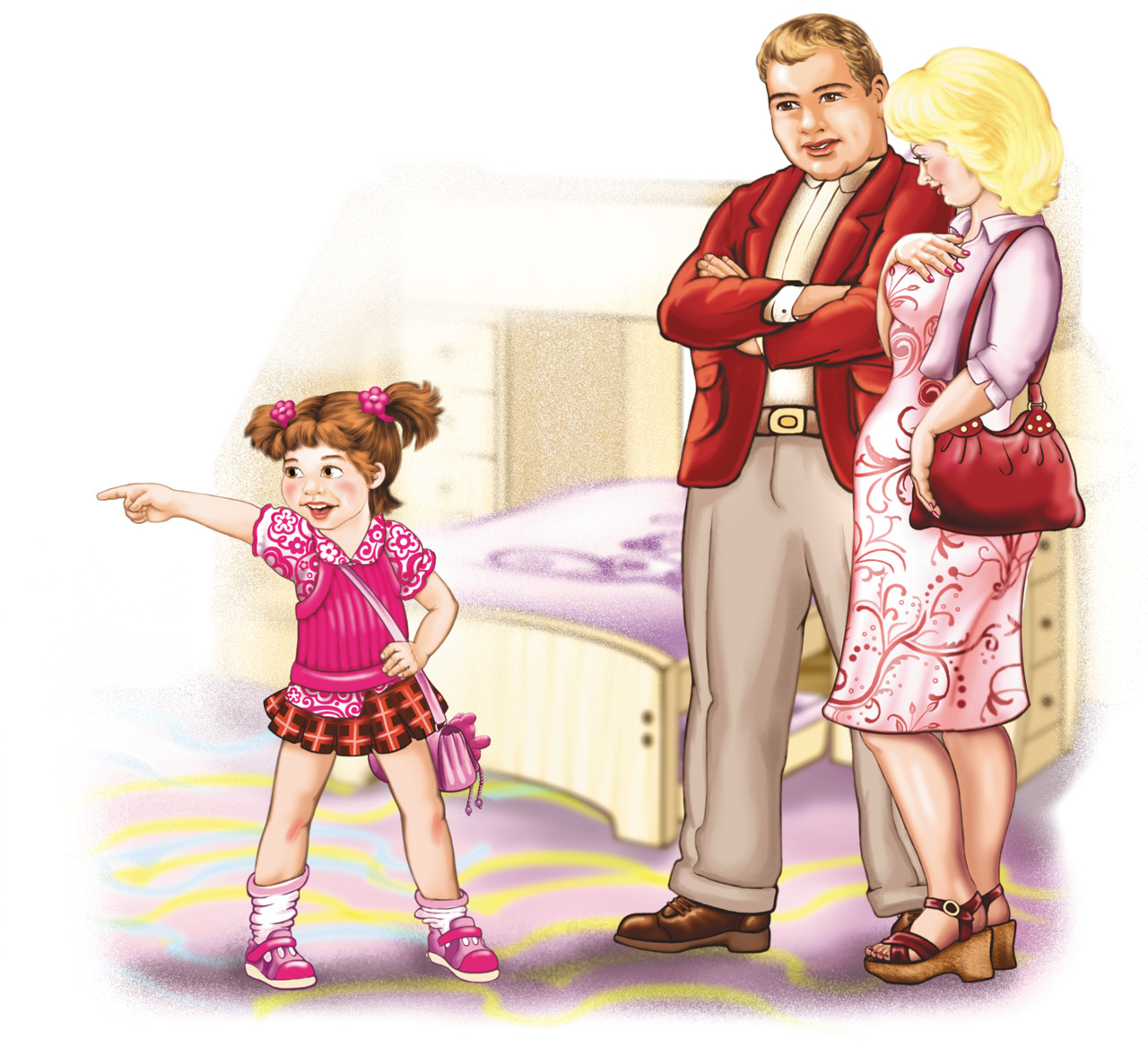 The parents liked the cot as well and within a few hours it was in their apartment. And as soon as the girl had entered the room she immediately climbed up the new cot and started jumping on it, swinging her arms in all directions. "Oh, oh, oh! What are you doing? — cried the cot." It hurts me!"
But, unfortunately, people can't hear what their beds tell them. And the girl continued to jump on the new not long ago so soft and flat mattress turning it into a mess.
Alas… The girl was not very neat and more than that she turned out slut and slattern.
She went to bed without washing her face and hands, without cleaning her teeth and she didn't change her clothes for pajamas.
"Shocking! "- exclaimed the cot. But the girl couldn't hear that either. And when she finally fell asleep she started to strike her hands and legs against the cot tossing and turning constantly in her sleep.
"Oh, I can't stand it any more! — blurted the cot out and stooping a little bit it threw the negligent mistress down onto the floor.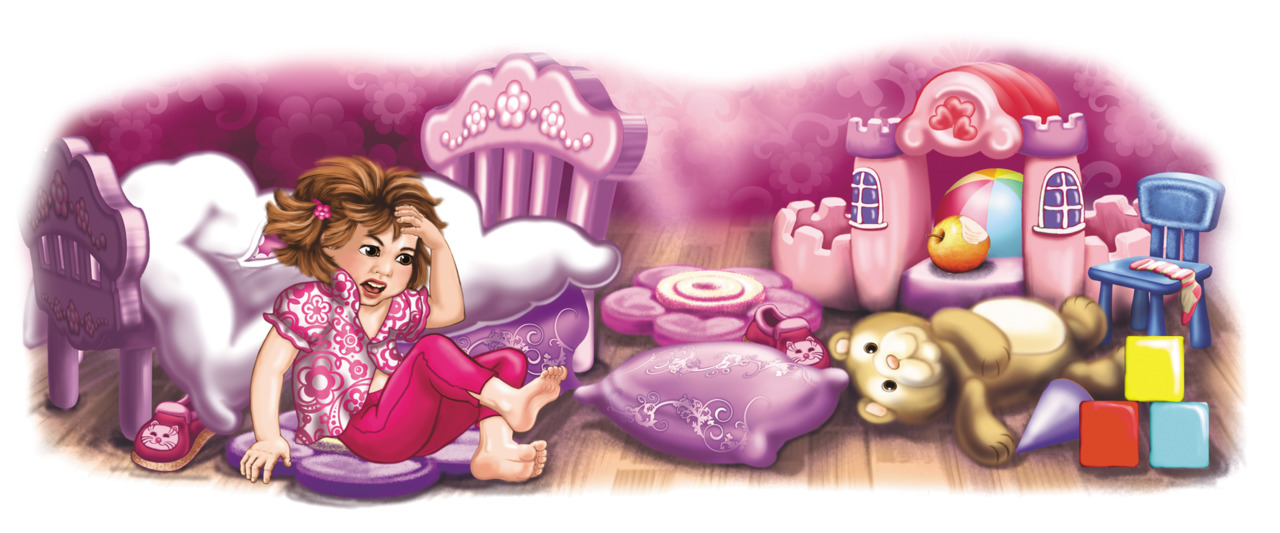 "It's bad! It's a bad cot! — screamed the girl, lying on the floor." Sell it immediately!" Next day the cot was returned to the store. Just yesterday it was so nice and cheerful! But now it stood lonely in the corner of the trade hall, tarnished and disappointed. And if only beds could cry, it would have surely burst into tears as it had been greatly offended. But suddenly somebody stroked her very tenderly and gently. The cot felt the crumpled mattress slowly smoothed out and soon shone again with its former beauty.
"How nice it is! — heard the cot an unfamiliar but a very pleasant child's voice.
"Let's buy it! I like it so much!" — said another little girl applying to her parents who had come together with the girl to choose a cot for her.
The matter was that the girl was afraid to sleep alone in her room. And then her dad had suggested that they should buy a new cot and the girl should make friends with it. They wanted a new cot to become a real friend for the girl. "It's much easier to solve any life problem together with friends" — said her dad.
"Well, it's really very nice! — agreed the parents and went to the cashbox to pay. And then the cot was brought into a new room of it's new owner. The girl covered the cot with a very nice new bed-spread and the cot felt even safer and cozier at it's new place. Then the girl placed her favorite soft toys on the cot so that it shouldn't feel lonely in the daytime. The cot breathed freely and calmed down completely.
At last the night came. The girl washed thoroughly before going to bed, then she put on her new clean pajamas and entered her bedroom. She approached the cot quietly and stroked it gently once more.
"What a nice cot! Let's be friends!" — said the girl getting into the bed and covering herself with a warm duvet.
The cot was delighted with it's new mistress and it wanted to do something pleasant for her at once. And then it decided to tell her a good kind tale.
Throughout the night the girl dreamt of the extraordinary, amazing dreams.
A real wonder happened: from now on the girl could hear everything in her dream what the cot was telling her. And the cot knew a lot of good tales and from that time every night became really magic and unique for the girl.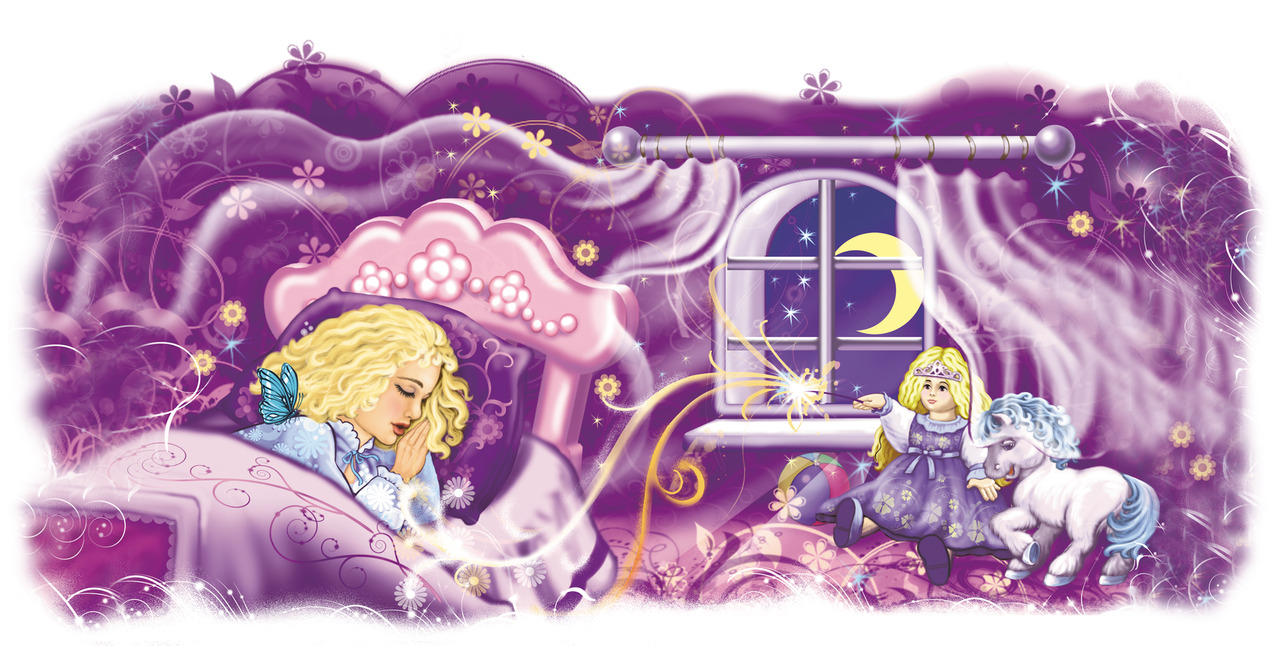 From now on the girl was not afraid to sleep alone in her room but she was looking forward to going to bed every night. She was eager to get into her lovely cot and listen to one more story of her wonderful friend.
The Magic Cloud
The night has come and it was time for everybody to go to bed. It was time for a little girl who lived together with her parents in a cosy country house to go to bed as well. I must say she always did it unwillingly because she didn't like falling asleep alone.
"I'm so sad", said the girl to her mum when she came to wish her daughter good night. But that day hardly had her mum left the room and shut the door, an amazing thing happened. A small magic cloud flew into a half-opened window.
The cloud flew up to the bed where the girl was lying and tuned into a light fluffy and very warm blanket. The girl felt immediately its soft and gentle touch to her cheek, her eyes closed and she slowly fell into a deep sweet sleep.