Alive success
2825 or fate
О книге
The incredible story based on real events that happened at the present time with real people. About the journey of the soul and prophetic dreams. How a school essay written in a childhood, reflected on author's life thirty years later. About numbers and key's riddle, trials and failures occurring on the way to realizing the dream.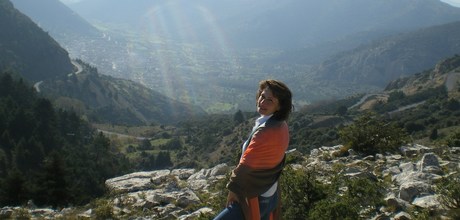 The book is as light and inspiring as its author. If you are faced with hardships and looking for support, this book could be a perfect match. Easy to read, deeply spiritual, the book gives insights on happy living in the circle of family, which should be core for everyone. What I like the best about it is the idea that accidents are not accidental at all!
Благодарности
I express my sincere love for my family and friends! I express special gratitude to the leadership of the CBA Canarias Basketball Academy for goodwill and understanding. I give infinite and boundless gratitude to all my loyal and kind friends of the visible and invisible world! I am grateful for the fact that all the questions get answers, and for being offered an excellent opportunity to share my knowledge and experience. Special thanks to the interpreter and qualified English language teacher Konoshenko Anna, for the opportunity to read my book in English.